April 8th 2014
Your opportunity to become a part of The Gloves Project by supporting us through our…
December 4th 2013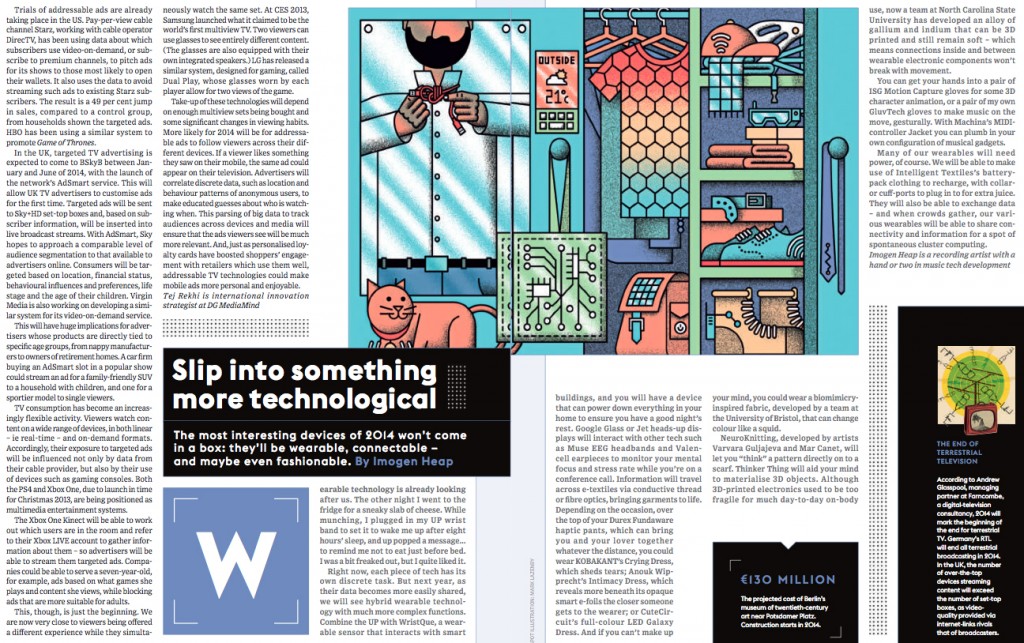 Imogen writes about the future of devices in this Wired Magazine article.
April 12th 2014, Hardware
Everything that needs to be done in time for NIME!!!
January 15th 2014, Research
Hybrid PCBs Rigid flex PCB Stretch PCBs STELLA Project >> http://www.izm.fraunhofer.de/en/abteilungen/system_integrationinterconnectiontechnologies/arbeitsgebiete/system-in-packagebysubstrateintegration/stretchable-electronics.html
January 15th 2014, Research
What if we could 3D knit the gloves so that they are one piece of…
January 8th 2014, Research
The following collection of data glove projects, includes commercially available data gloves as well as…
December 24th 2013,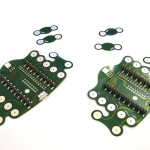 The breakout board acts as a mediator between the hard electronics of the x-OSC and…
December 13th 2013, Research
PowerStick "It has on-board power switch and battery level indicator; very useful for performance checks….
December 13th 2013,
Figuring out the best value pull-up resistor for both the flex sensors and the e-textile…
December 2nd 2013,
Photos Video
Looking for an Interface to play my "Roomsynthesizer" in Max MSP, which is a Synthesizer…
Sjoerd van der Sanden has built himself his own ArduIMU Glove! Instead of using Glover…
Dirk Handreke is using The Gloves to perform his own composition. Here a recording from…
October 3rd 2013, Research
In preparation for Kickstarter this post collects materials info and costing for the materials we…